Explore Our Halloween and Dia de Muertos Collection
Dive into a world of spooky delights with Amazing Pinatas' Halloween and Dia de Muertos collection! Discover a variety of unique piñatas and an amazing selection of decorations to take your Halloween and Dia de Muertos parties to the next level.
Halloween and Dia de Muertos Creations
Our custom creations are a testament to our craftsmanship, providing a sneak peek into the possibilities for your Halloween and Dia de Muertos festivities, and even beyond! Curious to have one tailored to your vision? Reach out today, and together, we'll breathe life into your distinctive ideas!
Alebrije
Crafted for display at Craft In America, this Alebrije seamlessly blends Mexican tradition and artistry.
Museum Catrina
Displayed at the Mingei Museum, this Catrina Piñata stands at an impressive height of over 2 meters.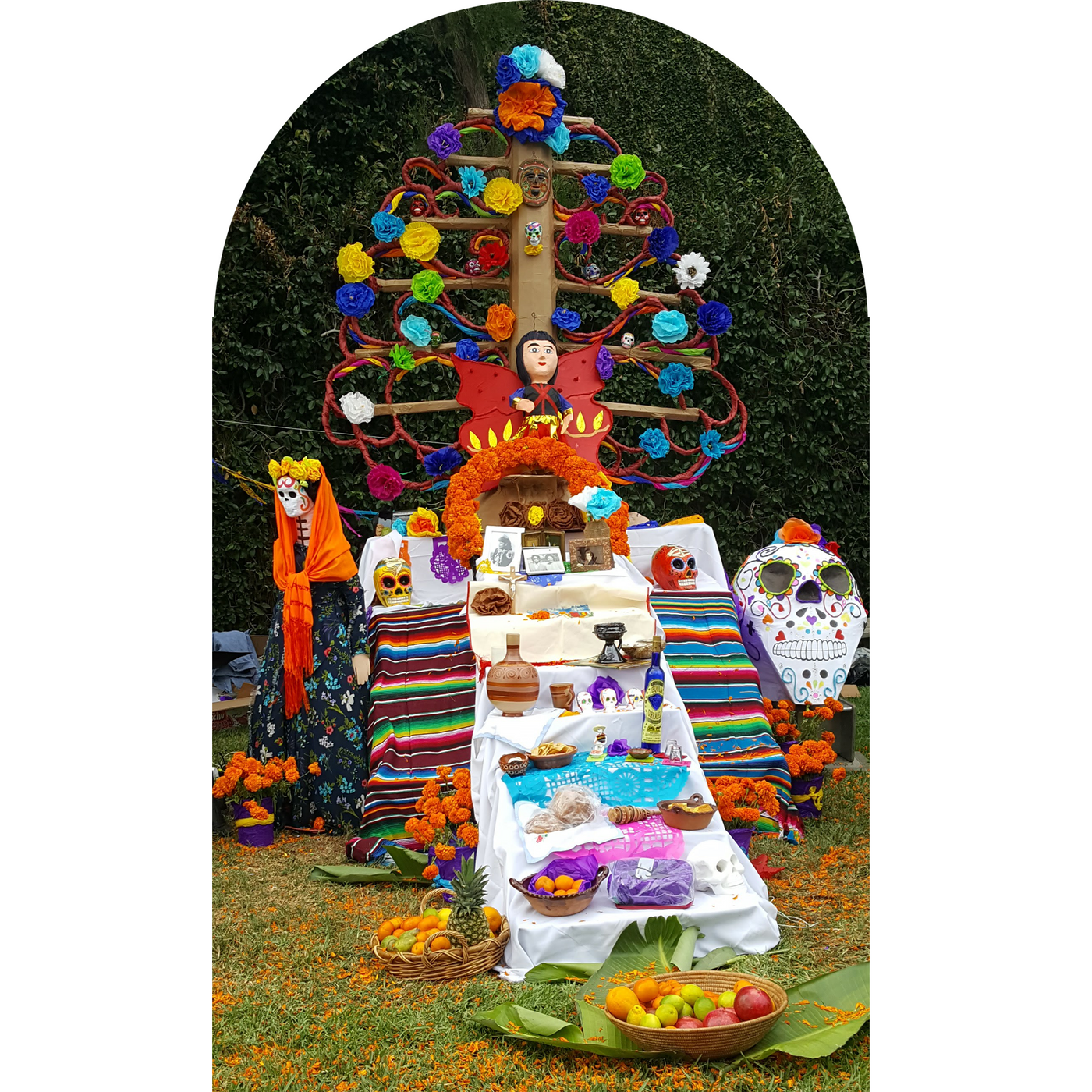 Día de Muertos Altar
We crafted a unique Day of the Dead altar with traditional elements, honoring memories with authenticity.
Catrín and Catrina
Behold this unique pair of Catrina and Catrin piñatas, custom-made for a wedding anniversary celebration!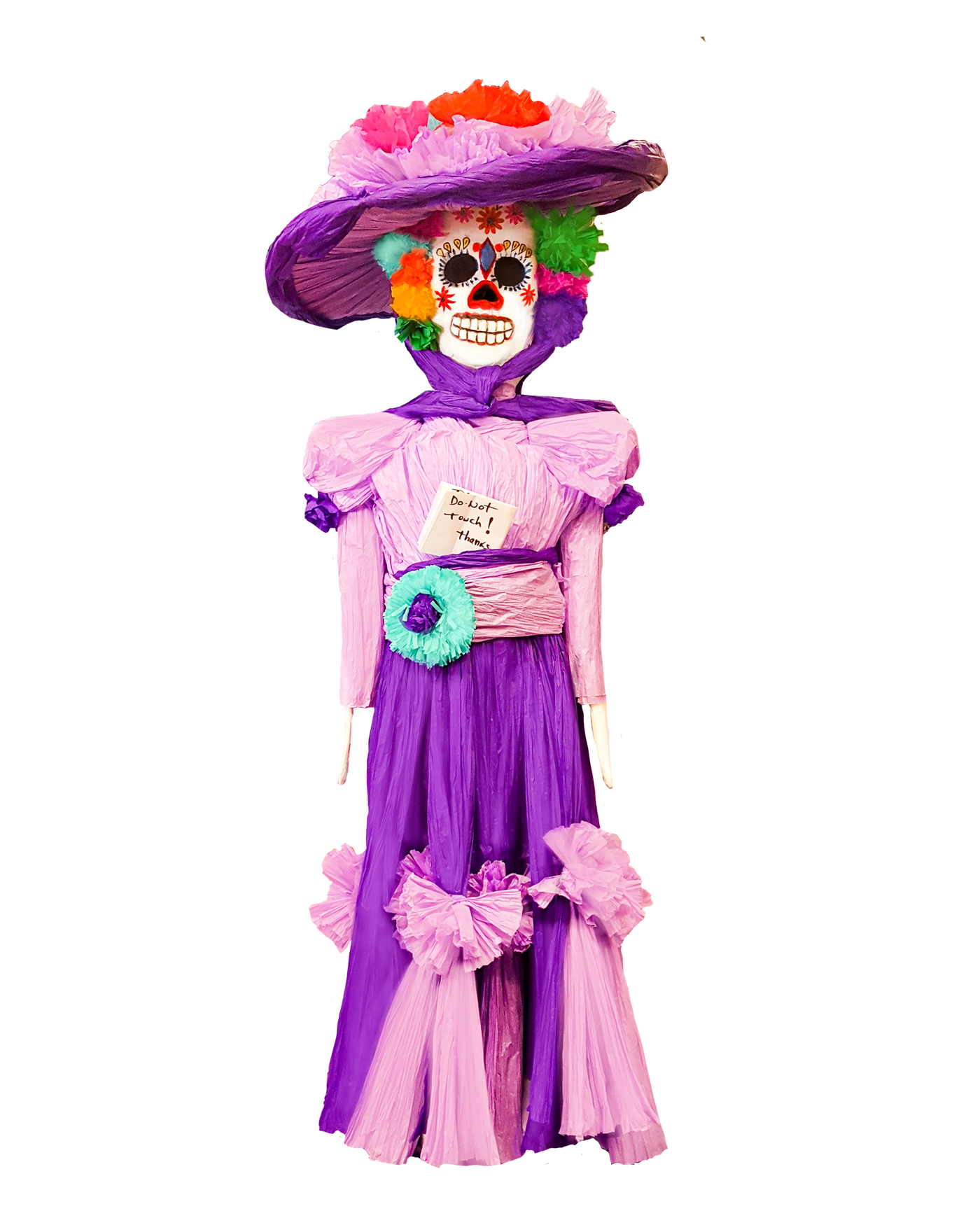 Purple Catrina
We crafted this Catrina with a beautiful purple dress and vibrant colors for a wonderful celebration!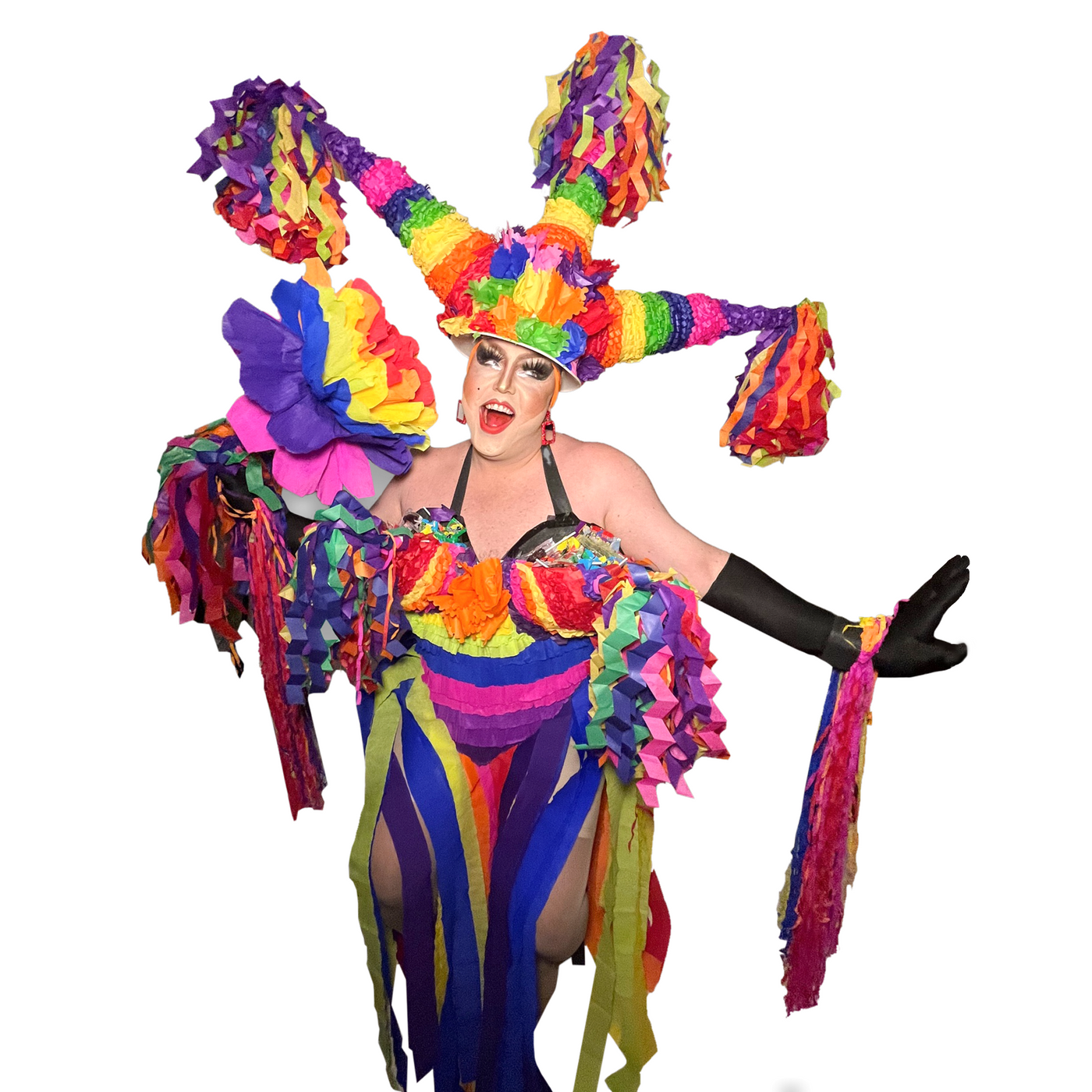 Paper Costume
Crafted a dazzling paper costume for Alejandro, turning festival night into a magical, unforgettable experience.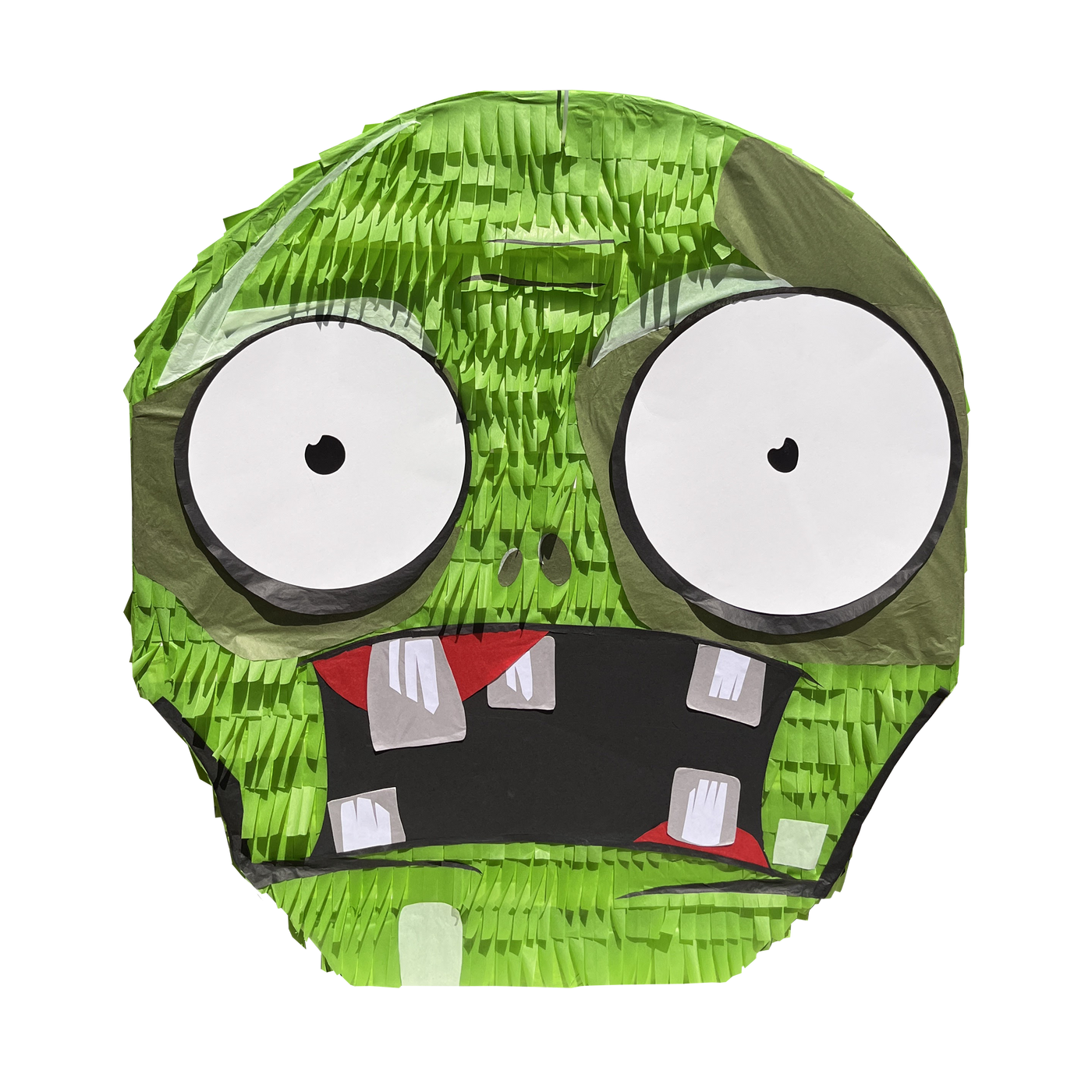 Zombie Head
For the children's party, we crafted a zombie head piñata that left the kids in awe.
Ghostbusters
When tasked with crafting a Ghostbusters' piñata for a Halloween party, we embarked on a thrilling creative journey.