Weddings
-
Crafting Unforgettable Wedding Moments for Over a Decade. With more than 10 years of expertise, Amazing Piñatas is your partner in curating dream weddings. Our collaborations with top brands, event planners, and Hollywood studios bring artistry to every detail.
-
Weddings are not foreign to our craft. We go above and beyond by adapting the level of detail that your special event requires. We require 2-3 weeks for custom orders, and they must be paid in advance for production to begin.

These piñatas come in 2 paper styles: fringe (traditional) and loop (ideal for shipping). We used fringe for the wedding cake piñata that you are referencing.

4ft (48 in) - 3 Tier Cake x $575.00
3ft (36 in) - 2 Tier Cake x $475.00
2ft (24 in) - 2 Tier Cake x $375.00

Additionally, the piñata cakes are decorated to your preference. If you have something else in mind that we have not listed, please send us images of your inspiration.
We do offer shipping, however, the cost of shipping is not included in the price of the piñata, please keep in mind that the shipping cost can get quite expensive since the piñatas are quite bulky.
If you would like to proceed with this order, please send us some more information regarding the theme, style, and color scheme for the wedding, so I can send you some tailor-made options for the event.

All custom orders must be paid in advance to begin construction, we will send you an invoice through Shopify once the details are addressed so that you can pay safely at your end.

We do accept all major credit cards for your convenience.

We look forward to hearing from you!
Paper Flowers
Delicately crafted paper flowers and leaves that come in a diverse range of colors and styles. These elegant floral elements add a touch of nature-inspired beauty to your decorations.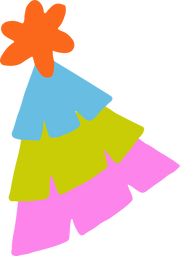 Ribbon Accents
Beautiful ribbons in assorted colors that can be elegantly draped or tied to enhance the visual appeal of your décor.
Intricate Paper Cutouts
Paper cutouts designed with intricate lace patterns or customized with names of your choice. Captivating shadows and patterns when illuminated, adding an element of personalized artistry to your event.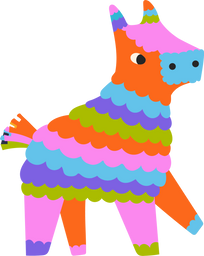 Fringe Tails
Playful and dynamic fringe tails that add a whimsical touch to your decorations. These eye-catching accents bring movement and energy to the setting.
Karen & Clay's Big Day
Sweet Fun at the Big Day! Watch the newlyweds break a cake piñata, filling their unforgettable wedding with joy and sweetness.