Contact Us
We are located in Mid City on Washington Blvd between La Brea and Crenshaw. Street parking is available in front.
If you have any general questions regarding our products, please fill out the form below and we will do our best to respond to you within 24 hours.
For inquiries regarding custom orders, please fill out the form located on our 'Custom Orders' page or call us at (213) 489-3076.
Visit Our Store
Smash Success with Our Pinatas for a Fun-filled Fiesta!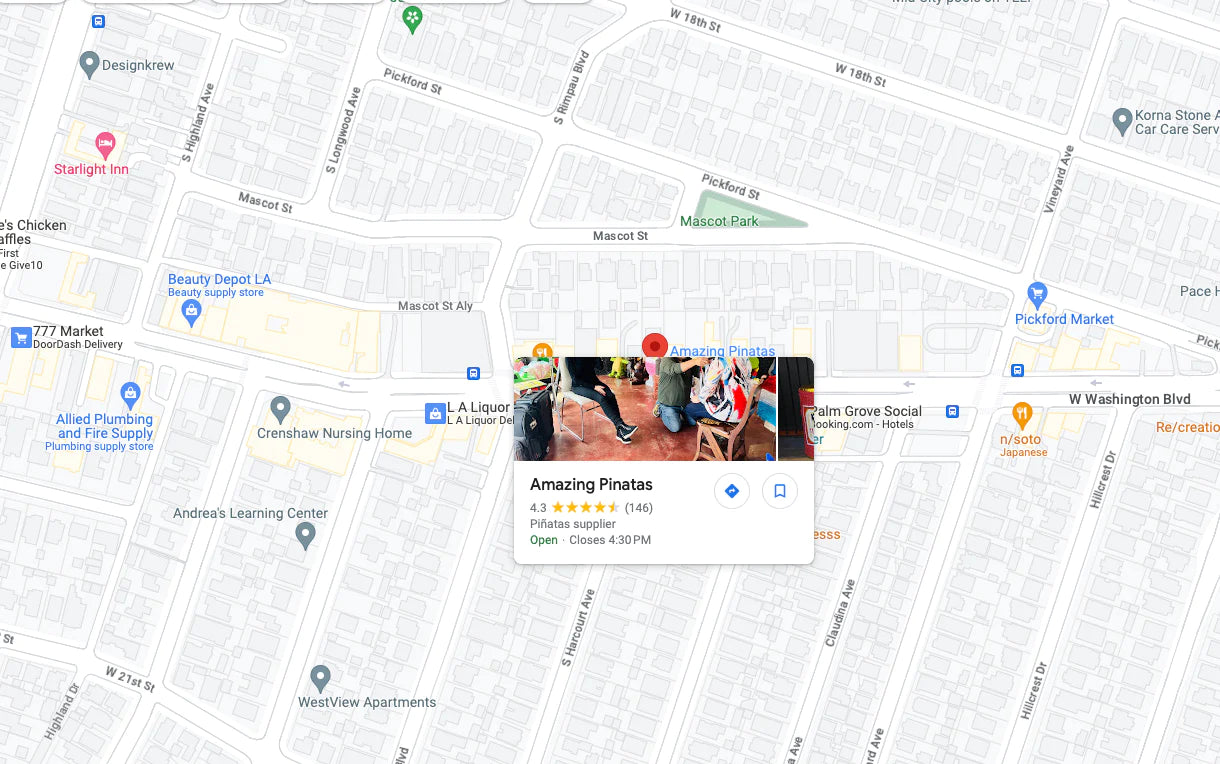 4727 West Washington Blvd
Unit 1, Los Angeles 90016